The EU awards Indigo a highly competitive grant, called DiaMOND, to assist in the continued development of its next generation CGM device.
The grant resides under the umbrella of the EU Horizon 2020 SME Instrument framework. Horizon 2020 funds high-potential innovation developed by SMEs through its SME instrument. This instrument gives Europe's brightest and boldest entrepreneurs a chance to step forward and request funding for breakthrough ideas with the potential to create entirely new markets or revolutionize existing ones.
CEO Danaë Delbeke, is excited about this recognition.
"Diabetes is the #1 health challenge of the 21st century. Continuous Glucose Monitoring or CGM, a $1.25B market in 2016 growing 29% annually, is today's cornerstone of "diabetes self-management" and the most effective solution to reducing the economic and societal burden of diabetes.
But the shortcomings of current CGMs hinder their wider adoption: high cost, unsatisfactory predictability of severe events, and poor user comfort.
The DiaMOND project will remove these barriers by bringing needle-free, low-cost Continuous Diabetes Monitoring to market. DiaMOND is specifically geared at extending Indigo's current CGM with reliable severe clinical event prediction and a great user experience; demonstrating the reliability in a first-in-man trial; creating market acceptance by involving Key Opinion Leaders; and obtaining reimbursement.
Indigo will be ready for a large pivotal clinical study and CE marking after completing the DiaMOND project. DiaMOND will accelerate Indigo's CDM market access by 2-3 years."
The project will run for 2 years starting from July 2018.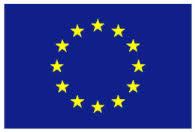 This project has received funding from the European Union's Horizon 2020 research and innovation programme under grant agreement No 811792.