Indigo
Giving people with diabetes the extra sense for health
About
We're developing the world's first continuous multi-metabolite monitoring (CMM) system for people living with diabetes.
Diabetes
Diabetes accounts for 12% of the global health expenditure and is the 5th leading cause of early death.
Product
Our technology uses ground-breaking nanophotonics technology to analyze levels of metabolites via an on-chip miniature spectrometer.
Less Hassle - More Quality of Life
One out of eleven people in the world lives with diabetes and has to keep an eye on blood sugar levels every day.
Today, this is often both painful and stigmatizing. Indigo is developing a sensor that is designed to make blood sugar checking invisible and painless in the future. The small sensor will be inserted just under the skin and aims to measure not only glucose, but also ketones for up to 2 years in the body.
The Indigo receiver will be designed so that users will be able to display trends, values and warnings in real-time on their smartphone or any other connected device. Via the Indigo app, users will be able to share their data with others, and to analyze them further.
The invisible Indigo sensor will make finger pricking and visible patches on the skin for glucose monitoring a thing of the past. Continuous ketone monitoring will bring additional peace of mind to people with diabetes.
Join Our Growing Team
Indigo offers a unique opportunity to develop your talent in a young, dynamic and fast-growing company by building our next generation CGM system.
As part of Indigo's international team of experts, you will contribute to bringing Indigo's cutting-edge solution to the market and to the lives of people with diabetes.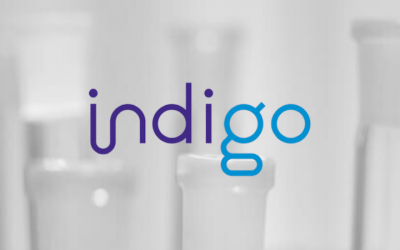 SHINE clinical trial enrolment progressing well following positive results from the GLOW early feasibility trial Several key senior appointments made in Europe and the US, reflecting the growth and evolution from an early stage to a development stage...
"We are proud to pioneer groundbreaking technology that will have a positive impact on the life of millions of people living with diabetes."
– Danaë Delbeke